2009 Western Canadians
Patti Lewis - Figure - Tall Class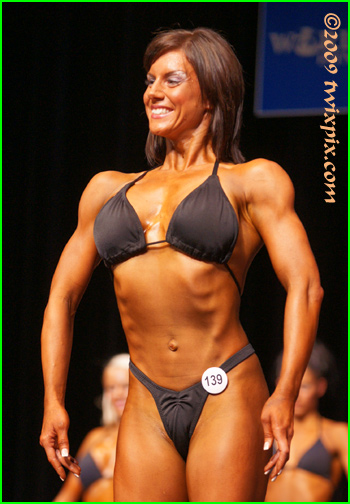 From the couple of shows Patti's done, one thing that seems to emerge is the admiration and amazement at her physique/likeability from other competitors. Nice improvements from last year, a bit of tweaking and she'll be dangerous when she does Provincials in 2010! Part of Lori Mork's 'Team Energy', Patti's a good friend of hers, training partner and her 'support crew' on Lori's recent figure class win at the 2009 Arnold Classic Amateurs.


(click for full size)