2009 Western Canadians
Leigh Lingham - Figure - Medium Class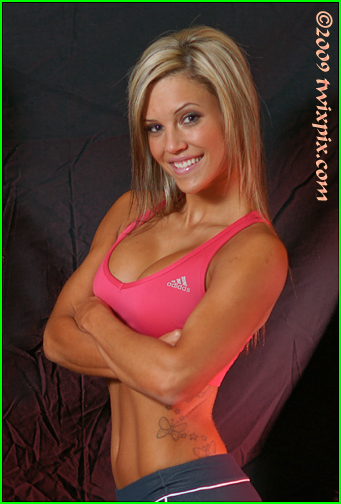 Leigh's return to the stage brought an improved physique - added muscle size and shape. Part of Lori Mork's 'Team Energy', she's got so much potential in every aspect of the fitness business, a real testament to the aesthetic look of the weight trained physique. Goes without saying she's amazing in front of the camera, some photos from a pre-show shoot follow. She didn't qualify for the BC's this time...but it'll be a busy time for her and fiancÚ Dean Brandt of 'Reflex Nutrition' as they're promoting the 2009 BC Provincials. And while you're checking out websites, bookmark this page at KNOCKOUT Magazine and vote for Leigh in the next round!


(click for full size)