2009 Western Canadians
Laureen Hawkins - Figure - Short Class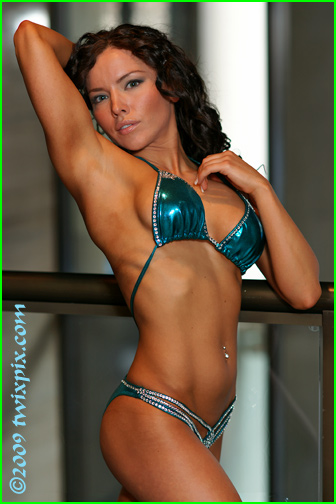 Sometimes you just have a certain feel about a competitor/model that she's something special. Even in her 'civies' at registration, you could just tell. Carried herself really well onstage, made mandatory poses look smokin'! She knows what it'll take to crack the podium and I'm sure she'll get there. Laureen's currently working on becoming a personal trainer. As far as fitness goes she's been "overly obsessed since I can remember, plans on pursuing it as a career...it's my passion, what can I say :)" The stars aligned and we were able to get in a photoshoot on her way back to Vancouver Island. You'll definitely be seeing and hearing more from her in this industry in the not too distant future!


(click for full size)