2008 Western Canadian Tested
Bodybuilding, Fitness & Figure Championships
Fitness - Tall Class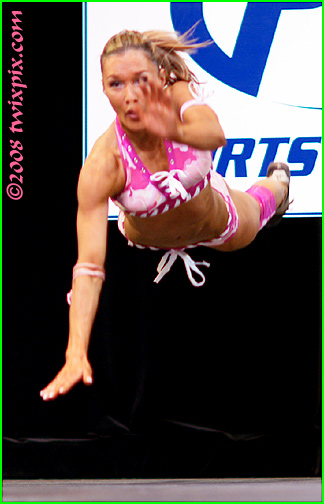 I first saw Amélie's routine as a guest performer at another federation's event. Super fast paced and athletic, it's great to see such talent enter the CBBF system and turn a 'novice' show in terms of a qualifier into such an entertaining competition. Bodes well for Provincials this year and ultimately the Canadian Championships on the west coast in August.


(click thumbnail to enlarge)