2008 Western Canadian Tested
Bodybuilding, Fitness & Figure Championships
Figure - Tall Class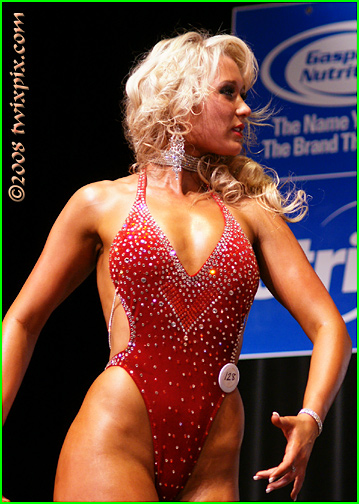 Perhaps not as lean a look as the judges were rewarding, Scarlett presented a proportional, toned and fit physique. More than one person commented on a slight resemblance to Paris Hilton...but better. Photogenic for sure, but also serious about her fitness, see her bio at Fitness Town. This was her first competition.


(click thumbnail to enlarge)