2008 Western Canadian Tested
Bodybuilding, Fitness & Figure Championships
Figure - Medium-Tall Class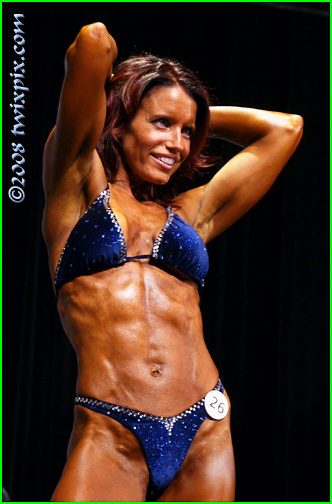 Joanne was definitely busy here, also competing in figure masters as well as bodybuilding masters. Not only was it in front of a hometown crowd, husband Sean won his weight/age classes in bodybuilding. All in the family as they have their own fitness training business in Kelowna. I found a 'cute' abs shot for the cover...nicely done!


(click thumbnail to enlarge)