2008 Western Canadian Tested
Bodybuilding, Fitness & Figure Championships
Figure - Medium-Tall Class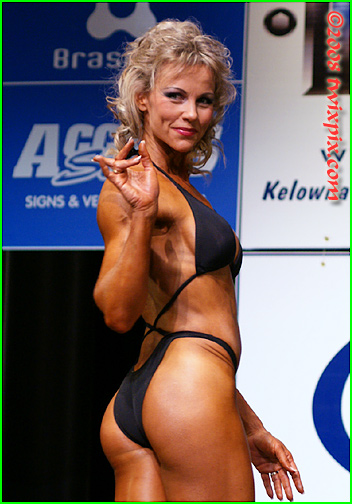 We last saw Kathy at the 2007 SWFC where she took the Masters class but probably would have fared quite well in the open. Well, she took that to heart here and was certainly a contender for the overall title. Interesting in that she did win her Masters class over Bindi, but it's a whole new ball game when it comes to the class winner comparisons - different suits for one thing plus a different mix of competitors to judge against. A close decision, no doubt.


(click thumbnail to enlarge)