2008 Western Canadian Tested
Bodybuilding, Fitness & Figure Championships
Figure - Medium-Tall Class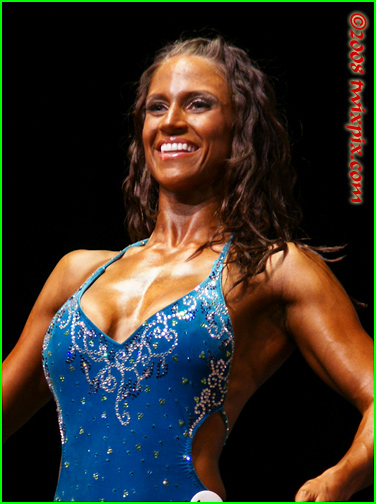 Born and raised in Kelowna, Leah Zimmermann has a good start to her figure career. Poised onstage and a definite foundation to build upon. She's a competitive soccer player (good quads) and spent most of her life playing sports and being active. Leah owes a huge thanks to 'One Life' - her friend and fellow competitors Joanne & Sean Hawthorne's personal training studio for getting her to this point. She looks forward to another show and maybe some fitness modeling in the future. Leah works full-time as an Event Coordinator and has an amazing 20 month old daughter.


(click thumbnail to enlarge)