2008 Western Canadian Tested
Bodybuilding, Fitness & Figure Championships
Figure - Medium Class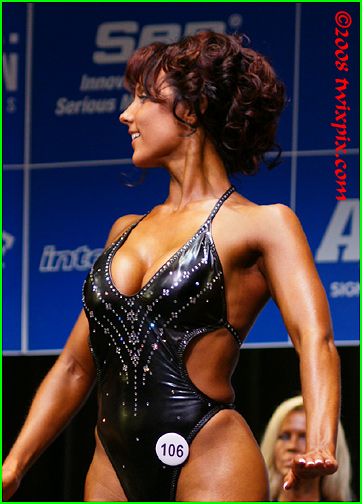 One of the most impressive 'comebacks' here was Bryna's return to this competition after a 7th place last year. Not that she'd gone away...winning the model search at Femsport and pursuing those opportunities. Back to this show, she really worked on improving her proportionality, upper back/shoulders in particular and tightening everything else. It goes without saying she looked comfortable onstage, very photogenic as well.


(click thumbnail to enlarge)