2008 Western Canadian Tested
Bodybuilding, Fitness & Figure Championships
Figure - Short Class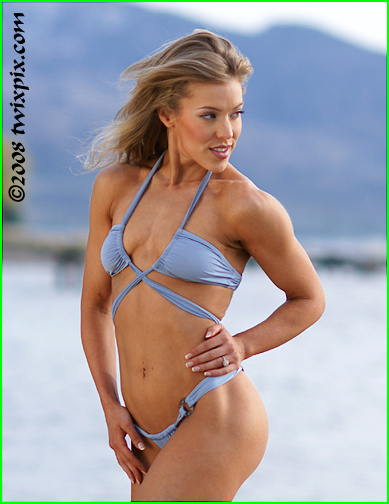 The more we get to see from Ms. Jeanpierre, the more remarkable and versatile her apparent talents. I remarked earlier how perfect a fit she was as a fitness model. Well, that look with a bit of tweaking caught everyone's attention here! From Victoria, B.C. she's destined for a lot more notoriety as her career in the film and entertainment business progresses. For now, just a tease from the first beach shoot of the season.


(click thumbnail to enlarge)