2008 Western Canadian Tested
Bodybuilding, Fitness & Figure Championships
Figure - Short Class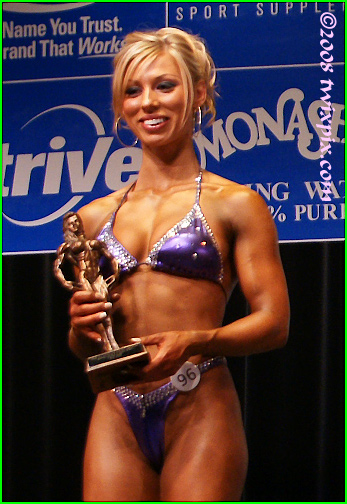 This competition was open to Alberta residents as well, and one of the most promising of those was Katrina Kocielska. Nice combination of size, shape and definition. In her own words, "I am from Calgary, Alberta and just graduated from SAIT from the Legal Assistant Program. When I first started training about 3 years ago I had no idea where to even begin. I started tearing out articles from magazines and taught myself how to use all the equipment in the gym. I became hooked shortly after that. I was introduced to my friend Jeff, who competes in shows, and he convinced me to train for the Western Naturals. I have developed such a passion for the industry that I can't imagine doing anything else. I hope to have my own personal training business someday and maybe even become a fitness model :)." Well, we think she's well on her way!


(click thumbnail to enlarge)