2008 Western Canadian Tested
Bodybuilding, Fitness & Figure Championships
Figure - Short Class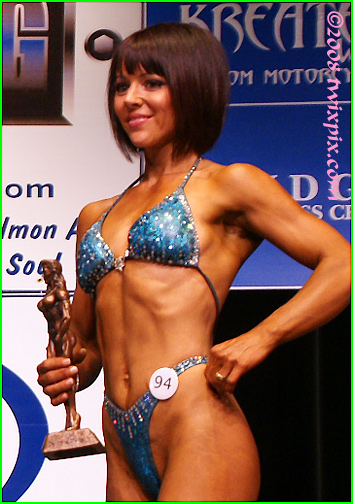 Rounding out the top 3 in the class was Langley's Kristine Michaud. I say this often but she really does have a balanced, proportionate physique! With the encouragement from her trainer Nicole, this 34 year old mother of 2 started training for this show in January. She's new to weight training, only doing it for about a year. Kristine's working towards her certification in personal training as well as a Diploma in Advanced Nutrition. She looks forward to a rewarding career in fitness!


(click thumbnail to enlarge)