2011 WBFF Alberta Championships
(July 2, 2011 - Calgary, Alberta)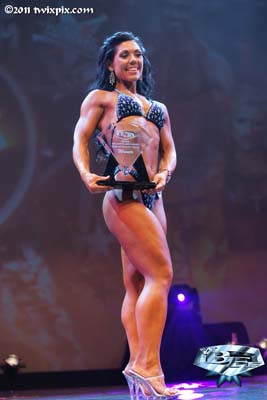 The second year for me covering this event. A great atmosphere for a show, enjoyed the host hotel this time :) Some really amazing physiques and emerging modeling superstars. Fortunate to be able to photograph a couple of them offstage! More information can be found at World Bodybuilding and Fitness Federation. This all leads to the WBFF World's in Toronto at the end of August. I hope to be able to attend that and follow up with a number of competitors from this show. Thanks to promoters Paul and Allison Dillett for making it so effortless to cover.

(Please notify me of any placing or name spelling errors, thanks.)



(click for full size)