2009 NPC Washington Ironman
Bodybuilding, Fitness & Figure Championships
(Snoqualmie Casino, Washington - Oct. 3, 2009)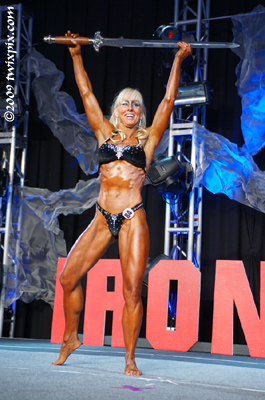 New venue for this event. Perhaps a few growing pains but seemed to go well! A bit of a trek to the closest hotels in terms of distance but pretty quick on the freeway. As usual, great job by Brad and Elaine Craig and their entire crew, more info at Craig Productions. Bodybuilding saw Cindy Goodrich in excellent shape and a few new names here and there.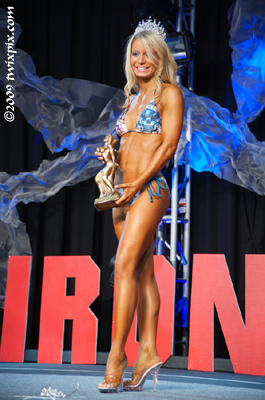 Bikini is starting to be taken more seriously in terms of competitors not just 'showing up' expecting to do well. There were some seriously in shape gals :-)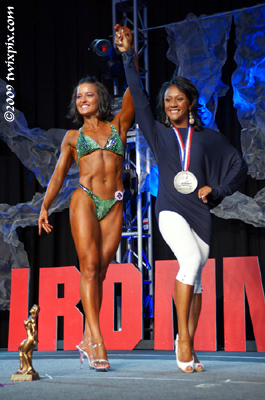 Fitness only had one competitor but kudos to Lauren King who improved an already good physique and added more difficulty to her routine. Hopefully inspires more women to enter and hook up with Tanji Johnson's 'Save Fitness' group!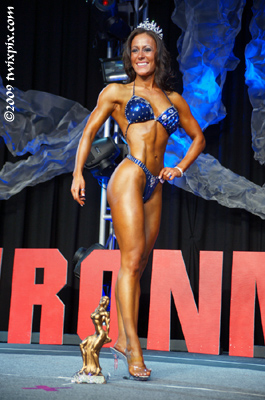 Last but not least was Figure where it was truly all shapes and sizes! In the end, the very balanced physique of Nicole Preston won the day and I think well deserved. I'll update as quickly as possible, a fair bit likely on facebook for expediency.


(Please notify me of any placing or name spelling errors, thanks.)



(click for full size)