2007 Washington Ironman
Bodybuilding, Fitness & Figure Championships
Open Bodybuilding - Middleweights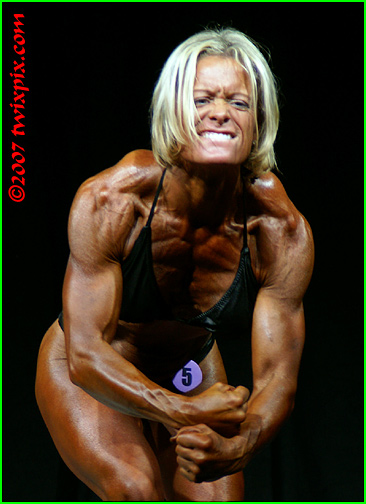 A 'stylish' class with more than its fair share of expressive posing. Rachele Unson added some size since she competed at the 2007 Washington State, a confident look onstage. Beautiful posing from Jennifer Erickson and Suzanne Moran, the edge in leanness going to Jennifer...but nice muscle shape on Suzanne...outstanding calves and some of my favorite photos from this event!


(click thumbnail to enlarge)