2005 Washington Ironman
Bodybuilding, Fitness & Figure Championships
(October 1, 2005 - Bellevue, Washington)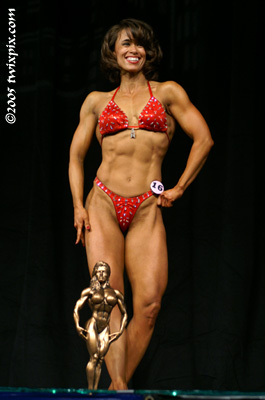 Back to back shows are getting to be a habit for this reporter. The Ironman included many of the same competitors from the last two regional shows with a bit of juggling in the standings. Viko Newman stole the show, winning both Figure and Fitness Overall trophies, couldn't happen to a nicer person! Official results will be available at Craig Productions and Muscle Ticket shortly. There may be some slight errors or omissions here until then. More detailed contest coverage to follow.


(click for full size)