2012 NPC Vancouver, USA Naturals & Tanji Johnson Classic
Bodybuilding, Fitness, Figure, Physique & Bikini Championships
(Vancouver, WA. - March 31, 2012)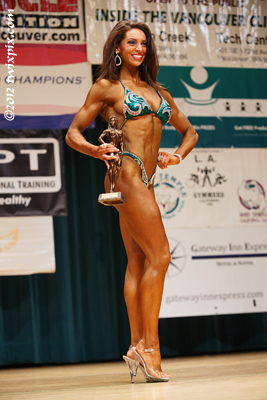 This show is quickly becoming a premier event of the region. Over 230 entries for a one day event. I'll have more as time permits, complete results are/will be posted at the Northwest Bodybuilding website. Huge thanks to promoters Frank Bohm and Tanji Johnson for making it a pleasure to cover.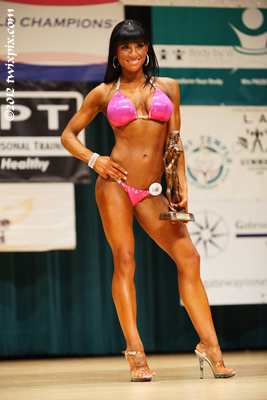 As far as the competition goes, well deserved wins in many of the categories, some were on the outside looking in at various events last year...did what they needed to do to win this time. Of note was Angelina Masino in Figure with a very tight and symmetrical physique, and in Bikini...Hunnika Rodrigues, if you haven't heard of her yet, get ready for her in the Pro ranks sooner rather than later. She's taken stage posing to an art form, winning her fourth consecutive Overall title since mid-October.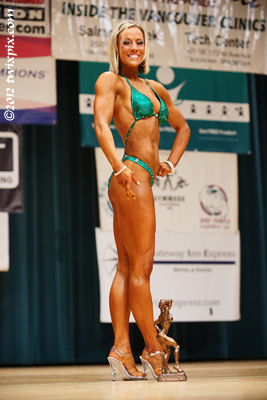 Of course Fitness was represented well this year, a very dynamic routine by Amber Leon led the way. Women's Physique made its debut as well at the local level. I hope it will encourage more figure look competitors to try a different expressive outlet onstage without the perception of bodybuilding having to be ripped, etc.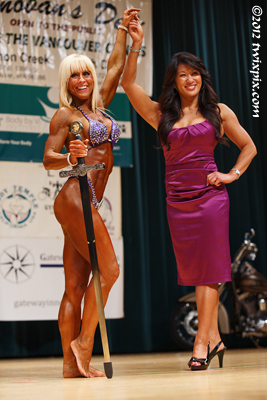 I've linked to a number of facebook albums for some of the categories which include trophy presentations so opted to leave them off this results page.


(Please notify me of any placing or name spelling errors, thanks.)



(click for full size)



Return to Contest Roundup