2005 Sandra Wickham Fall Classic
Bodybuilding - Middleweights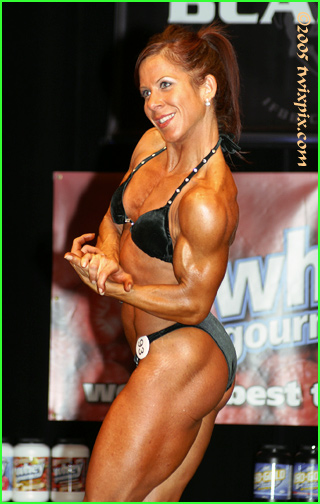 Teri brought a very balanced package to the stage in terms of muscle shape and size. She also competed in Figure, a more symmetrical look would be needed there. A bit too fast paced posing routine, maybe hold poses for a moment before transitioning to the next. There'd be a lot more photos if that were the case :) Katie competed in Masters as well, thus the differing number tags. Which brings us to Darla. No stranger to modeling and it showed in her presentation. Added a few photos from an impromptu 4 minute shoot.


(click thumbnail to enlarge)