2009 NPC Oregon Ironman
Hannah Ringholm - Open Figure 5'7" to Under 5'9"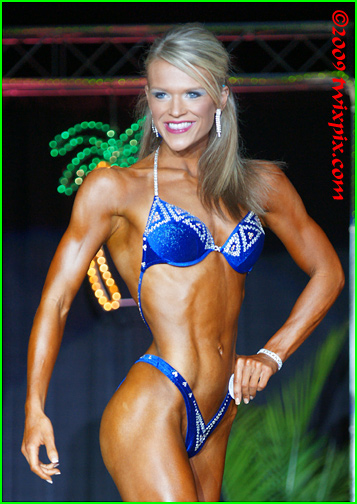 Okay, so I said I'd steer the coverage to those who haven't been featured in the past. Have to make an exception in Hannah's case. She continues to improve her look from show to show and before long she'll be off to National level events and beyond so this may be it for her around these parts, you never know...and like I mentioned after her Emerald Cup class win, the sky's the limit!


(click for full size)