2007 NPC Oregon Ironman
Fitness & Figure Championships
Figure - 5'2" to Under 5'3" (Page 2)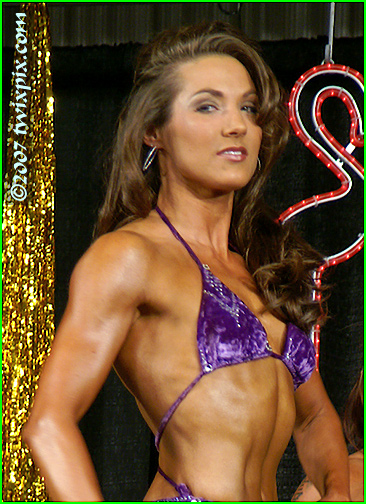 Photogenic Khara Puncochar combined that captivating look with a proportionate physique that really stood out. She competed earlier in the year at the Vancouver Naturals. We hope to hear more from her in the future. Nicely done! Mia Marie placed 4th (see Fitness) and added Chanda to this page (Feb. 2008) to round out this class.


(click thumbnail to enlarge)