2008 NPC Northwest
Bodybuilding, Fitness & Figure Championships
Tiffany Forni - Figure Tall Class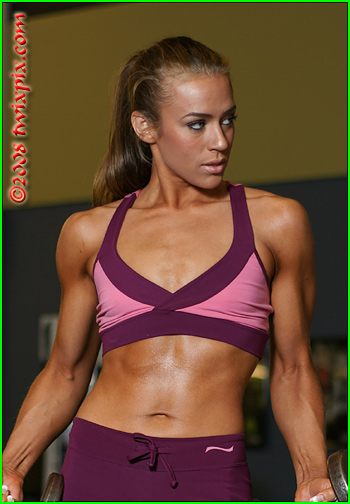 A funny thing happened on the way to Olympia, I checked the results from the '7 Feathers Classic' and had a 'wow' moment when noticing the group trophy pose in the tall class, not knowing for sure which name matched the photo...and quickly went on to other things. Fast forward to the next day and despite a similar 'wow' moment onstage, didn't clue in till later in the day - at least I'm consistent :) Turned out to be Tiffany Forni, an aspiring model from the Portland area with quite an inspirational story to tell of her journey to this point. An absolute stunner combined with a nicely proportioned physique for the sport. I've added some photos from a gym shoot on the last page of this gallery. For more about Tiffany, check out her website www.tiffanyforni.com. Thanks to 5th Avenue Fitness for the photoshoot location.


(click for full size)