2008 NPC Northwest
Bodybuilding, Fitness & Figure Championships
Nicole Berg - Heavyweight Bodybuilding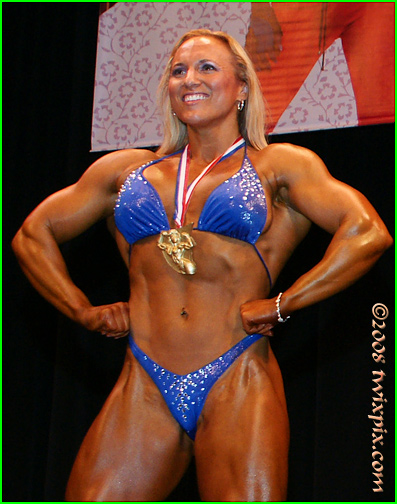 Part 2 of my pleasant surprises, Nicole Berg making a comeback of sorts. She's always had the makings of a star in this sport, the foundation's still there. Probably just testing out the waters here, my vote (it is election day after all) is to see where it leads!


(click for full size)