2007 NPC Northwest
Bodybuilding, Fitness & Figure Championships
Figure - Over 5'02 to 5'04 (Part 2)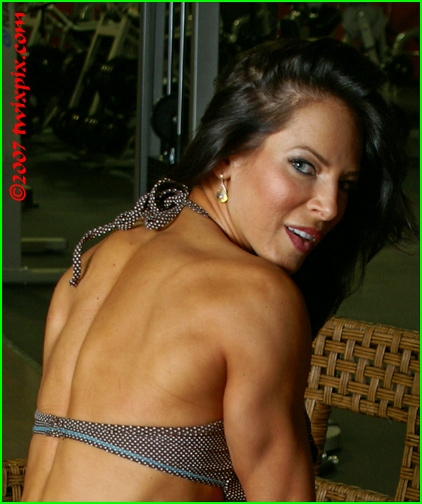 An actress and model, Karena was trained by Elite Body's Dan and Stephanie Meece. This was only her first competition, she plans on making improvements in the future. I didn't do much offstage photography on this trip (testing out some new gizmos) but was pleasantly surprised with Karena's style and personality in front of the camera. A little 'off topic' for contest coverage but certainly fit!


(click thumbnail to enlarge)