2006 NPC Northwest
Bodybuilding, Fitness & Figure Championships
Figure - Over 5'06 (Part 1)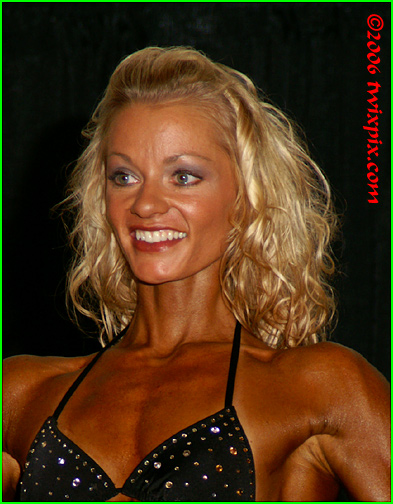 It's great to see new faces in the sport with excellent potential. Kelly won this class over some tough competition. She achieved the leanness and muscle definition to excel, amazing 'abs' for starters. Hope she continues in the sport - with improvements in size, symmetry and confidence on stage, Kelly will do very well!


(click thumbnail to enlarge)