2006 NPC Northwest
Bodybuilding, Fitness & Figure Championships
Figure - Up to 5'02 (Part 1)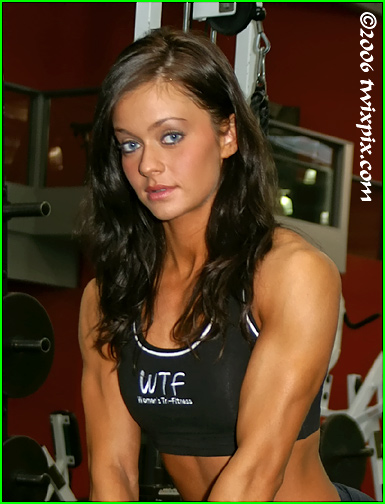 Every once in awhile you get a perfect example of what the ideal 'Figure' look should be. Obviously weight-trained, a beautiful V-tapered physique and a captivating stage presence, Jackie actually didn't think she was quite lean enough to enter this show (said the perfectionist personal trainer that she is) - we're all glad she did! To say she's photogenic is an understatement, a definite no-brainer to schedule a photoshoot. Not just a pretty face, she's competed very well at the athletically demanding Women's Tri-Fitness earlier this year.


(click thumbnail to enlarge)