2007 NPC Callaway Fitness Northern Classic
Bodybuilding, Fitness & Figure Championships
Figure - Medium Class (Part 2)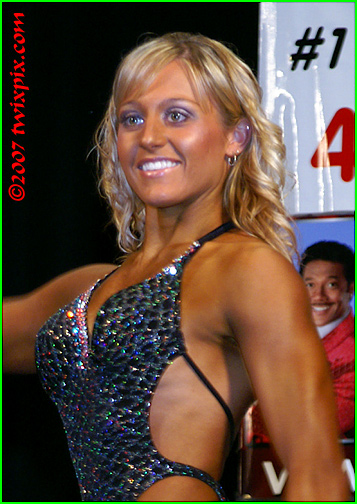 Physique competitions are not necessarily beauty contests but the next 3 in this class looked quite stunning. Utah's Annabeth Breen has a good structure and size to build upon. She made the local paper as well. Jennifer Sandberg has classic proportionality. Olga's definitely got that 'model' look in a swimsuit!


(click thumbnail to enlarge)