2007 NPC Callaway Fitness Northern Classic
Bodybuilding, Fitness & Figure Championships
Figure Medium Class (Top 3)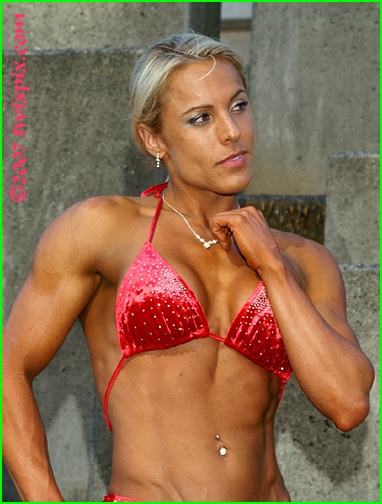 Three outstanding physiques in a very competitive class, particularly for the top spot. I didn't recognize Lucinda at first (the hair color thing) until after she struck a few poses outside - she's got a nice balance of shape and size, taking the Masters class as well. Joanna's made great strides under the guidance of Gerri Deach, especially in her legs for an overall leaner and well conditioned look which should see her do well at higher level shows. Rounding out this group in her first competition was the elegant Joni Neilson with an obvious athletic background. We found a nice location for a short shoot. I believe she'll be competing at the Washington Ironman next.


(click thumbnail to enlarge)