2007 NPC Callaway Fitness Northern Classic
Bodybuilding, Fitness & Figure Championships
Figure - Short Class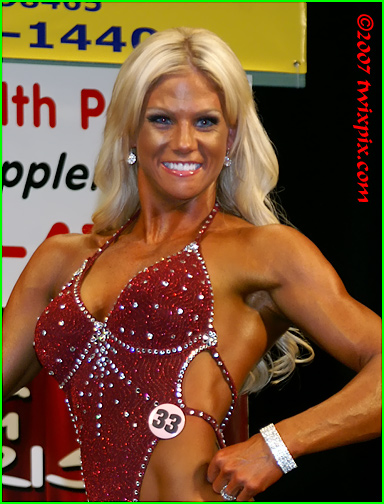 Speaking of outstanding physiques, Casey Jovan had the ideal figure shape with excellent muscle development throughout. Expect her to do exceptionally well at higher level competitions. Photogenic as well, so quite the combination. For both Audrey and Lisa this was the start of a busy fall schedule, entering a number of competitions in the region. Lynn Fitzum showed great abs and a lean look to round out a very competitive class.


(click thumbnail to enlarge)