2007 NPC Callaway Fitness Northern Classic
Bodybuilding, Fitness & Figure Championships
Fitness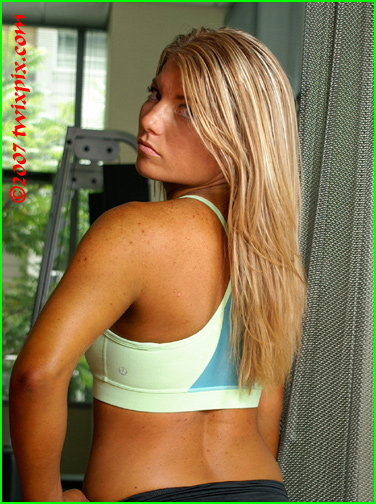 In the 'fitness model combining looks with athleticism' category was Bellevue's AJ Springer. Coached by Shannon Gill, this personal trainer and amateur boxer showed good flexibility, strength and showmanship on stage. I've added a few photos taken the following day - an excellent start in the photoshoot department!


(click thumbnail to enlarge)