2006 NPC Northern Classic
Bodybuilding, Fitness & Figure Championships
Figure Short Class (Top 2)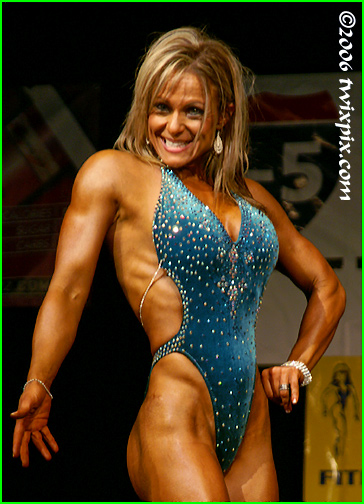 It's great to welcome competitors to the Northwest who got their start elsewhere. Sheron's from Texas and after refining her look from the Emerald Cup, was the clear favorite to win here. Definitely more relaxed and comfortable looking onstage this time. Speaking of looking confident onstage, Susan Hoverson always puts on a clinic in posing. Nice size and symmetry as usual.


(click thumbnail to enlarge)