2011 FAME West
Bodybuilding, Figure, Fitness Model, Swimsuit Championships
(Maple Ridge, B.C. - March 26, 2011)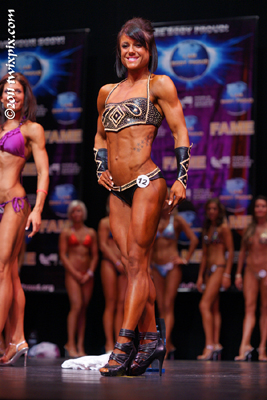 Just east of Vancouver, first time for me covering this event at this location. Wonderful theater and a great job done by promoter Kevin Friesen, an integral part of previous FAME shows in this region. Quality physiques in a number of categories, many of which have results below. Complete official results can be found at FAME. I'll add more either here or on facebook as time permits.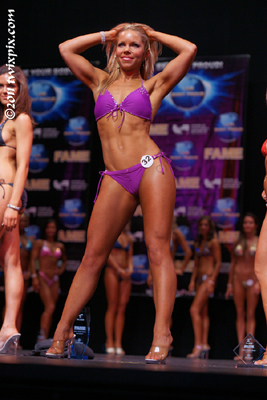 Highlights included phenomenal first time competitor Kelly Kerr in the Figure and Muscle Model categories, and photogenic Marina Zimmerman and Conchita Maria Huddleston in the Fitness Model and Swimsuit categories respectively. Getting her Pro Status in 'Swimsuit' was Amanda Ianelli. Plus a few more names of note...a tribute to their trainers and coaches in that their onstage presentations were very professional especially given the number of novice competitors here.


(Please notify me of any placing or name spelling errors, thanks.)



(click for full size)