2007 WNSO Ocean Bloom FAME West Classic
Fitness/Fitness Models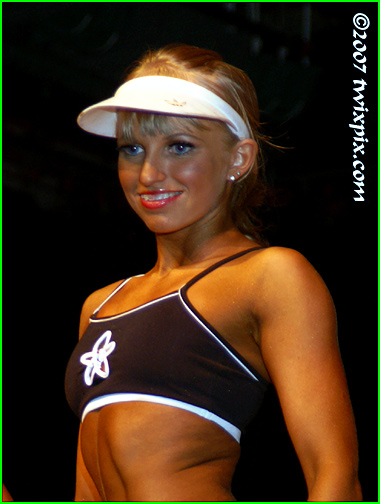 Multitalented Jasmine Bottcher competed in a couple of categories here, looking very relaxed onstage. Quite photogenic and a versatile look for fitness to swimsuit modeling. A bit of a resemblence to Fawnia Mondey was the popular consensus. Hope to see more from her in the future.


(click thumbnail to enlarge)