2007 NPC Evergreen State
Bodybuilding, Fitness & Figure Championships
Figure - 5'02" and Under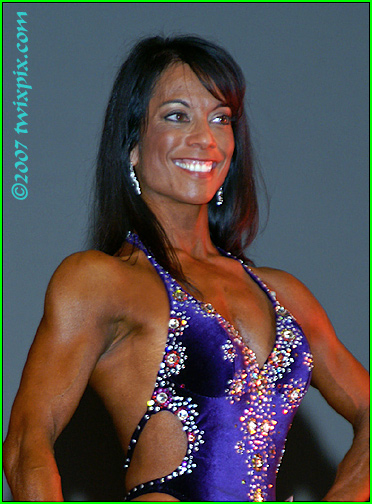 The rest of this class is featured here. Kelli's a veteran competitor who just keeps getting better. She also won the Masters Class, an amazing physique at any age. Both Jinnipher and Emily had similar looks to Kelli in terms of muscle tone, symmetry won it for Kelli. Tricia's still quite young so harder to get that narrow hips and lean look. Certainly photogenic though.


(click thumbnail to enlarge)