2009 CBBF Fitness, Figure & Bikini Championships
Jodi Boam - Fitness Short Class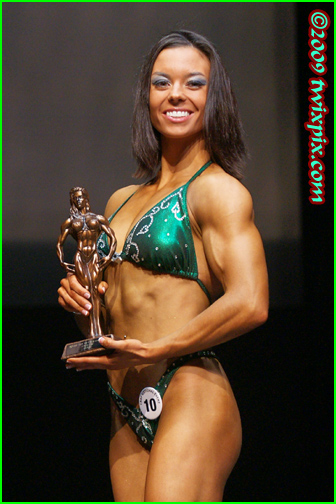 When Ontario's Jodi Boam makes the Pro ranks in fitness, they'll be as mesmerized as we were all privileged to have been - an amazing performance! Add to that a physique that was improved over last year (and that's saying a lot)...hope I took enough photos :) The prejudging routine ones were individually cropped and otherwise tweaked. There were way too many from finals to do that so they were just resized as is (like all the 'regular' stage pics) with whatever blurrier ones skipped...not perfect composition but all in order so a real fun slide show! If there's a video out there of Jodi's routine, let me know and I'll link to it.


(click for full size)