2009 CBBF Fitness, Figure & Bikini Championships
Melanie Dandeneau - Figure Tall Class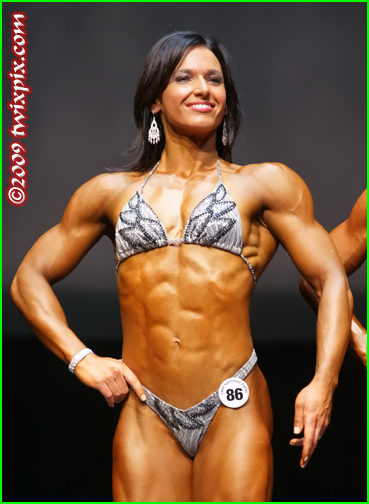 Size, shape, conditioning...Manitoba's Melanie Dandeneau had it all. Reminded me in a lot of ways of former overall champ Jamie Senuk. Maybe not quite the absolute V-shape which the higher placers had, but really a phenomenal physique! She definitely practices what she preaches as a personal trainer working with amateur to professional athletes at Elite Performance in Winnipeg. Wish I'd made more of an effort to schedule some offstage photos.


(click for full size)