2009 CBBF Fitness, Figure & Bikini Championships
Lisa Lattery - Figure Medium Class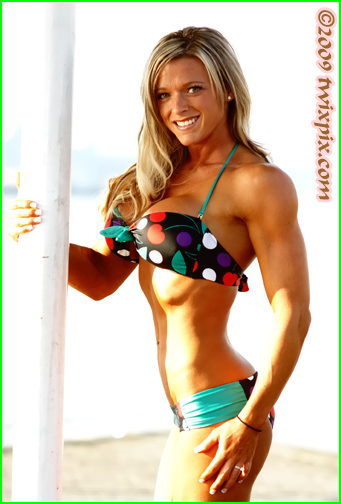 One of the neatest surprises of this show was the return of Alberta's Lisa Lattery to the competitive stage. Last time I'd spoken to her was after the 2008 Emerald Cup and she was expecting a child late that year. Fast forward 8 months after giving birth...wow! And an excellent placing too...tied for 3rd in the scoring, awarded 4th. A lot of stage photos plus a few from the following day.


(click for full size)