2009 CBBF Fitness, Figure & Bikini Championships
Tina Ellis - Bikini Short Class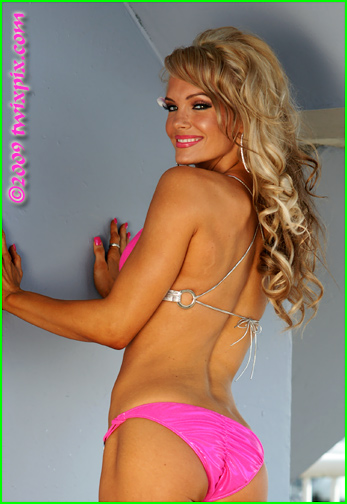 Let me just say, and I've alluded to it previously, the bikini division will be a hit if it attracts as stunning competitors as Alberta's Tina Ellis. She'd competed in her Provincials bikini competition but apparently judged to lean/muscular there. Others did see her undeniable photogenic look as she was picked for the 'David Ford Choice Award'. She's slated for calendars, etc. along with fellow Alberta beauty Carrie Hensman. Not being aware of all that, it was still obvious they stood out big time when I noticed them at registration. A few photos from the following Sunday round off the coverage.


(click for full size)