2011 British Columbia Provincial
Bodybuilding, Fitness, Figure, & Bikini Championships
(New Westminster, B.C. - July 16, 2011)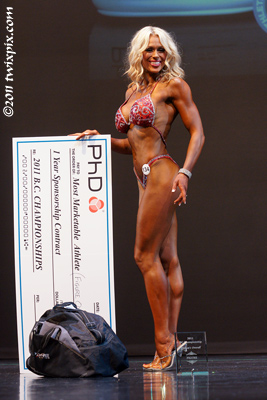 A number of competitors from recent qualifiers shone through this year, and with Nationals in Figure, Fitness and Bikini just a week later, a real challenge for those trying to requalify. The one exception was Kim Scoffins in fitness, bringing her best ever this year! Nationals will also see Figure Champ Chelsie Gunderson and Bikini winner Hanan Arabatlian there as well.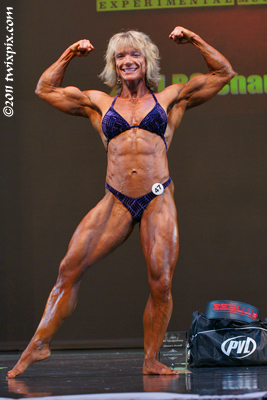 Bodybuilding was a nice surprise as well, with Nancy Clark (Kelford) bringing her best look to date and great improvements from others. Thanks to promoters Dean and Leigh Brandt for putting on such an outstanding event!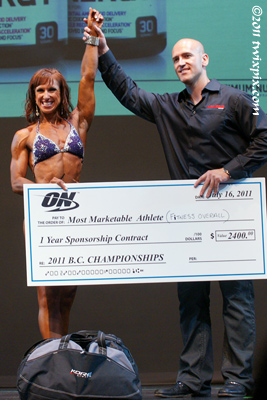 Official results at the BCABBA website.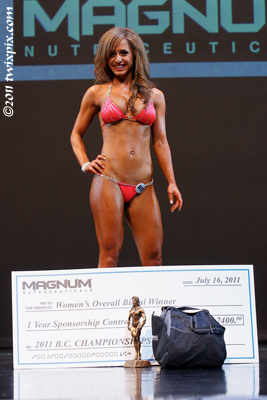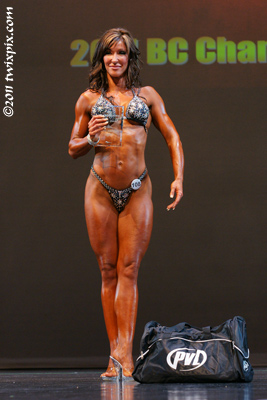 (Please notify me of any placing or name spelling errors, thanks.)



(click for full size)