2007 British Columbia Provincial
Bodybuilding, Fitness & Figure Championships
Fitness Short Class (Top 2)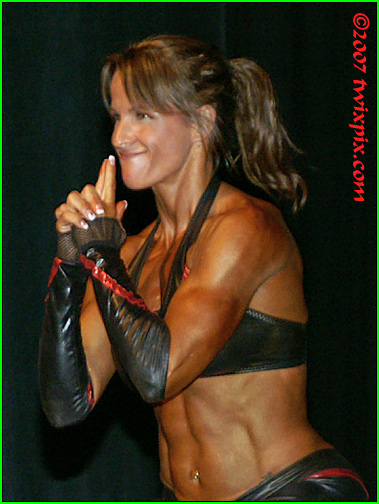 It's always a pleasure to watch Sherry's fitness routines - I do my best to capture it when she slows down (not often). This qualifies her for CBBF Nationals lifetime so she'll be able to focus on that alone. Jolaine combined gymnastics and martial arts in another fast-paced routine. I saw her last at the 2006 Western Canada's - much more toned and defined this time...not to mention amazing calves any bodybuilder would envy. I believe she was coached/trained by IFBB Pro Desiree Ellis - excellent job!


(click for full size)