2007 British Columbia Provincial
Bodybuilding, Fitness & Figure Championships
Figure - Medium Class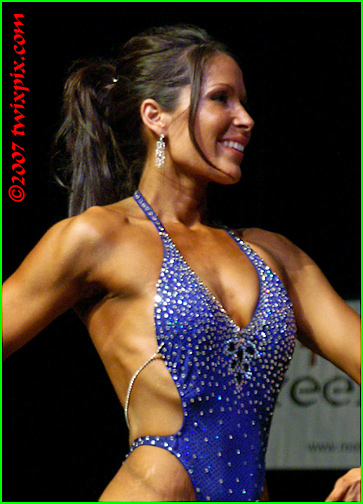 Continuing on with this class, Shannon Wightman brought a lean, well proportioned physique here, look out for her with a bit more size and posing experience. Good balance to Jo-Ann's, Claire's and Jennifer's looks...obviously caught my attention with the number of pictures of the latter. Last but not least was Jade Irwin who also competed in Fitness, not as lean as the others but good structure and 'cover' stage presence.


(click for full size)