2007 British Columbia Provincial
Bodybuilding, Fitness & Figure Championships
Bodybuilding - Heavyweights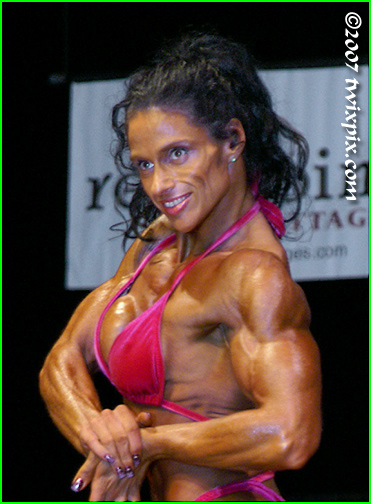 A page 12 years in the making and about time! Athena had nice symmetry and great potential in '95. A methodical return to the stage completed with the taking of the overall title. We'll let the photos do the talking...and who said bodybuilders lack flexibility??? Beautiful, expressive posing. She's letting the rest of Canada's elite heavyweights off the hook this year opting to wait till the 2008 Nationals. It's back to the off-season now after two successive shows (overall at the Fort St. John Northern Classic). We'll work on featuring that look soon...and wait'll next year!


(click for full size)