2007 British Columbia Provincial
Bodybuilding, Fitness & Figure Championships
Middleweight Bodybuilding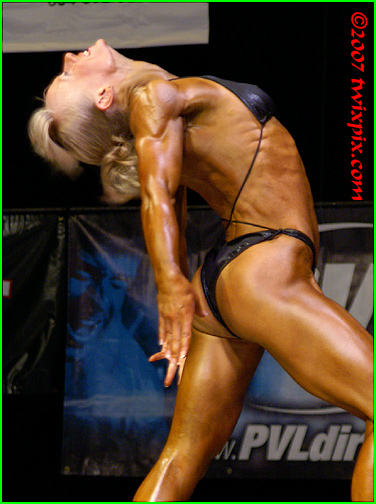 Wendy Lindquist was definitely on a mission here. After some disappointing appearances in the past, she pulled it together to come in like we all knew she could :) Lean and mean, deserving of the 'best poser' award as well. Cindy Williams showed a nice balanced physique as always, highlighted by awesome abs! She won the Grandmasters class as well.


(click for full size)