2007 British Columbia Provincial
Bodybuilding, Fitness & Figure Championships
Bodybuilding - Middleweights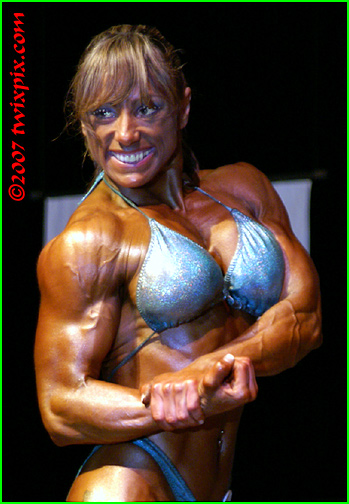 Roseanne sent me some progress pictures back in early May which only hinted at the strides she's made since her and husband Mike started training under Dave Palumbo. She's chosen a methodical path to her health/fitness career, varying it up with the odd figure competition and of course, one of the favorites the last few years at FEMSPORT, testing one's strength and endurance. Roseanne won the amateur overall title at the 2007 IFBB Colorado Pro/Am Classic and looked really sharp. Tough to peak for successive shows sometimes but still quite amazing. She had to be, as Wendy Lindquist was equal to the task, looking the best she's ever been. So a solid one-two performance. More from Wendy later.


(click for full size)