2010 Alberta Provincials
Bodybuilding, Figure & Bikini Championships
(Edmonton, Alberta - June 26,2010)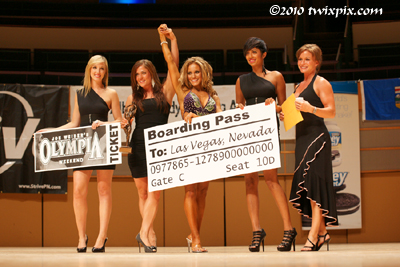 After a 2 year hiatus for me from this show, it's good to be back and with such a high level of competition! Figure featured the ultra symmetrical Brittany Leppke taking the overall title.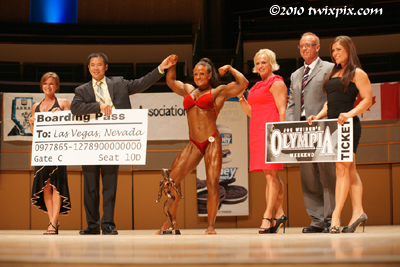 Not a ton of bodybuilders here but some real standouts especially in the Heavyweight and Lightweight classes. Bikini seems to be growing exponentially, 50 competitors in all!

Thanks to promoter John Dirks and the Alberta Bodybuilding Association for making it a pleasure to cover this show. Official results will be available at the ABBA website. I'll slowly have more coverage here and on facebook.



(Please notify me of any placing or name spelling errors, thanks.)



(click for full size)