2006 Alberta Provincial
Bodybuilding & Figure Championships
Figure - Tier 1 Medium Class (Part 3)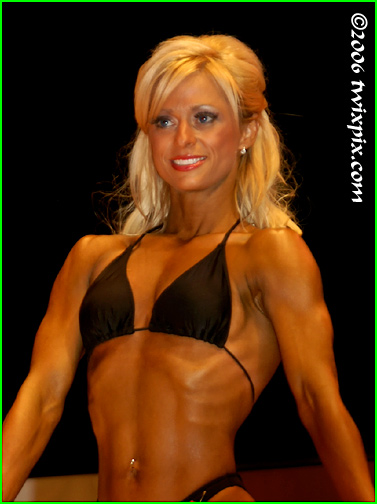 It was difficult not to notice Kimberly Castle. She may be new to figure competitions but her experience in modeling and other pageants was evident in her poise and appearance onstage. You can see her recent progress and transformation at
www.kimberlycastle.com.
I don't take many backstage photos as I'm not a fan of protan and oil, but you gotta make exceptions! A number of competitors took part in the David Ford Model Search the following week so included their photos as part of this coverage.


(click for full size)