2006 Alberta Provincial
Bodybuilding & Figure Championships
Melissa Lefebvre - Figure - Tier 1 Medium Class (Part 1)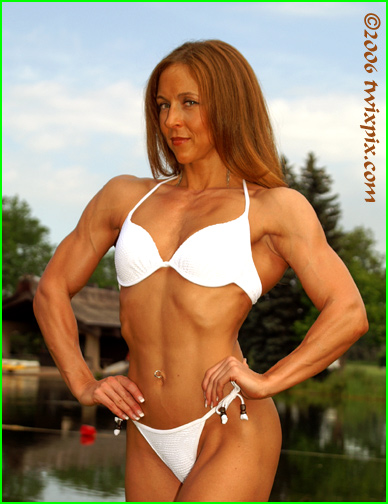 Tier 1 comprised athletes who either hadn't placed high enough in, or hadn't entered previous competitions. But don't let that designation fool you. There were more than a few competitors who could have easily placed high at any Provincials Open Class and thereby qualified to enter Nationals. Such was the case with Melissa. A tiny waist, great upper body (she must love training back and shoulders or have superb genetics) - what can I say? Plus, she certainly can flex with the best of 'em! So as we comiserated about her not entering Nationals this year, especially while photographing outside, there's always the anticipation of next year for her. To complete the coverage, I've added a few photos of Melissa from the
'David Ford Fitness Model Search'.


(click for full size)