2006 Alberta Provincial
Bodybuilding & Figure Championships
Middleweight Bodybuilding (Top 5)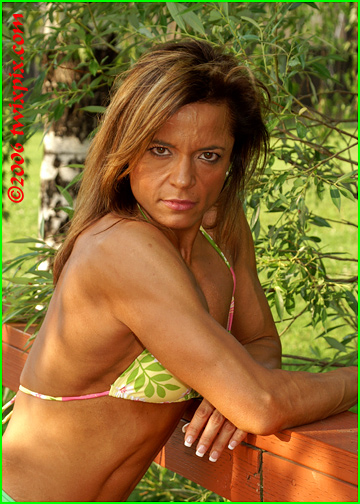 A really tough class to judge onstage. Audrey had a very symmetrical physique and was lean and peaked for the event. Heather showed good overall size and muscle shape. I'm sure the scores were close. An overall, even skin tone is real important under the bright lights - Christie's photos exemplifies what turns out well photographically speaking. Showed some personality and a confident attitude on stage. Nathalie had excellent definition throughout - she retained it, but better (hard to explain) for a photoshoot later in the week.




(click for full size)