2006 Alberta Provincial
Bodybuilding & Figure Championships
Heavyweight Bodybuilding (Part 2)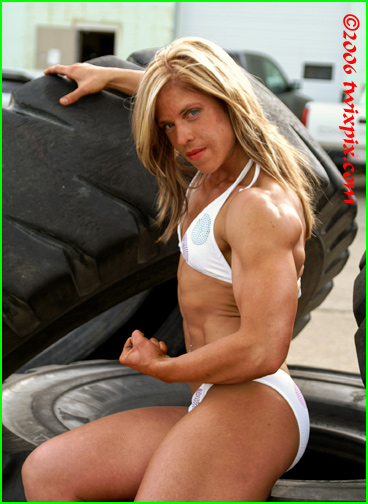 With her ballet training, Kristin always poses beautifully on stage. She won the couples division along with partner Mark Stephenson. There is a separate page with some duo photos. She's got good overall size and shape and was definitely 'dialed in' for the show. Got a sneak peek at her routine a couple days earlier at the gym. I've included a few photos from there as well.


(click for full size)